Here we will list the films executive producers and other people that have helped us. If you haven't been listed here yet please contact us.
editing support
Kristoffer Kronander, Boris Miranda and Stina Lundkvist has come in to the project and gave us a lot of help in the editing.
Support & promotion

Logo design by Johan Barrett
Johan Barrett is an art director and graphic designer that has grown up on both sides of the Atlantic Ocean. At the moment he is based in Stockholm, Sweden. Check out his work at www.johanbarrett.com!
Letting us shot in their server room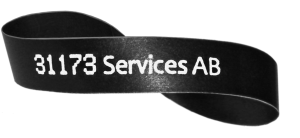 contributors ON INDIEGOG
Here comes a long list of our lovely contributors from our crowdfunding campaign. Big thanks!
Rikard Vestman
Claudia Poli
h11m1vn
Tai-Jan Huang
George Georgiou-Peppas
Marcela Pena
Marcus Eklund
Robert Mercado
gonzalo
josef.andersson
Jamy Timmermans
kbralx
santa969
mateslab
Isaac Wheeler
dbdrop
Marcela Pena
David Marcos
patrik.marxer
chiche
hackitat
Mark Vent
capitalistica
skidzilla
Gabriel Haechler
darkside
Robert Finnegan
jcuttance
Anders Clark
plamen
Christian Fahlke
Rockencook
Daniel Ellen
Nazr Irfan
Calum Spring
Tyson Cecka
Robert Devotta
james jones
john wright
jomplox
Jarno Siivola
carota.alex
Lauren McBurnie
bratalix
Cypress Pegram
eub100
Jeremy Levartovsky
Dalton Rarrick
Fernando Chávez Gomes DaSilva
Budi Sugianto
Travis Wagner
Johan Partanen
DLTErosik
maynardmetalmodel
Birger Alexander Bakken
seangeles
easyjet1nl
Mattias Granlund
Jeff Cressman
jcamou
Alexander Stine
1034124
Robert Wilson
SINUHE CORONEL
Chad Stricklin
tcanabarro
Hamish Guthrey
Serkan Aksit
jubentino reyes
lauratwork
Rodrigo Munozaltea
EMIR LARA DIAZ
Kayce Davis
nomad33b
james
adrian_inc
trent.kapla
Adrian Wall
Ville Saarinen
Svante Boo
Aniez
Andreas Lian
Eric Rossmeisl
Charles Abeling
Marcela Pena
Cristian Xavier
Jrgen Hagen Bendiksen
andrewjewell1989
Jens Christian Hillerup
mr_travis_stone
Magnus Svensson
Evan Switzer
Karl Vestin
Jean Franco
Frederic MARTIN
Ernesto Corral
laszlojk
Maximilian Rex
patrick.pacula
David Nilsson
sinkitty1
martin
Kim stover
tristan vanderbruggen
andthu
Lealen bez
nobomusialem
Jacob Nobrant
Cory Ytsma
Steven Thach
fenhin
ikedioglou
Jamison Erwin
draxius
mertdinc
Matthias.Huehner
mikolan
shadow666
MAGNETICA ARS LAB
matthewrich49
davidhertig
Giovanni Giusti
Robin Bäckman
Manuel BAIRE
sceasary
Igor Atzeni
seb.scholey
kinetnoe
Jaroslaw Rafa
cmgarven
mrdeanvincent
sandrinesnail
rchege2000
Savio Luiz Vieira
David Carter
shieldhousem
Steinar Skarsholt
Birgitta Persson
Sanghee Cho
stevie6662
alexworking
one_four_nine
Jake Adams
twilightfeel
Simon James
Daniel Cuneo
Luke McDonnell
joshua.a.franklin
Jaakko Salonen
Nathan Shields
David Stangeby
T.A. KALFIGKOPOULOS
Adrian Visoreanu
JOHANN BACH
Peter Iriarte
carter payne
joamort
Jonathan Schutt
James Frierson
bob.kinsloe
Pedro Devoto
danstrahs
Richard Burleigh
Josh Nuzzi
redecopp79
Mardy Moreno
Joshua Zucker
Jarred Doss
Valerie Dobrelya
Peter Pakalnis
Paige Macgregor
pr0n9z
shane rafferty
julio17duce
stauber28
Jeffrey Creswell
renerobert
paula hastings
d_n_read
Joshua Waters
Tomas Enrique Cardozo Baydry
vectorsize
Cristen Cameron
Patrick Adams
Jeff Perry
Florian Horsch
manueldomsan
jeanine.uchiha
donysko
Noah Lamb
dkennett64
Robert Mills
Zachary Kalinowski
Jason McCarrell
jorre
lukejsheppard
Nartzis Naydenov
leandromafe
mozart
Alexandre Urakov
wooziewoo
Georgy Guzenkov
Christian Seematter
Sascha Flscher
Audun Bjornerud Mo
gzajaczkowski
flavionyc
turin2404
Richard Barrera
jouni.alanen
sarinabenca
FlorianFranzen
Joseph Michaud-Scoza
Lawrence Stone
wisewoman
Robbie Leonard
William Collings
scottschuyler85
Vladimir Grigorjev
Michael Brown
Fredrick Dittlau
finnulfbohinen
Christopher Knudsen
edouard.duliege
TM de Rijck van der Gracht
rishi718
alexisjmn
Ivo Doko
Jean-Louis Kraus
YardBoy
J Moran
Magnus Nygren
Theis Nielsen
Osama Mobaireek
jackselbyy
isaakgeisler
Matthew Visser
Birk Nilson
indiegogo.com
DryGoatAir
Carlos Elizalde
brad
David Ramon
Johnnygebhard
Brian H
Luiz Fernando Custodio Filho
vincent.baeten
BRUNO PRANDI
alexey lukyanchuk
Jack Annear
schwenksmobile
kilgrin
Robert Mens
fredrik.gynnhammar
Aryan Eimermacher
conormckeown
Cristina Lemeni
steve
davidaaronkelly
Elias Abergo
tummastt
simon grimstead
jrkhnt
Lauren Smith
joshpress
john.dugdale
Yeshen Venema
news
Anna Plutecka
Thomas Capogreco
Pablo Guaza Peces
Javier Alvarez
f plumley
Quentin Gee
eddie303
Daniel Middleton
rudy.heesterbeek
Gareth Mewes
agwblack
Jace Fowles
Damir Škorić
juan
pjiswin
Geva Patz
Jack Loveland
jon
Daniel TePaske
Lucas Fernando Amorim
gabe.effly
mybighello
Steven Gilstead
John Baker
rader
bbvdw1
Nicolas Joseph
evanderburg
Chevie Eldrid
dbissonnette
Are Aamot
jeremy rudman
Violette
beth carey
thejamesway
Rafael Jose
Gustavo Pessoa
goblinvolunteer
s_haukelien
Zaden Lipman
Topi Tenkula
Canis Major
Justin Guse
victor.fdz89
Jeroen Baert
Emma Saad
dcb500
Rafael K Nedal
dinalicious2010
Megis_9
Nuno Pereira
Matteo Gilebbi
Chuck Warren
pr0t0n.1337
Gregory Ney
Benjamin Dunne
Dragos Rugescu
cjprallz
Simon Stenman
Frederic Coulombe
milos306
quasar_explorer
Daniel Fellin
cjwillman
eriaac
James Duck
arinze1968
Ivo Ivanov
rswoody
chaudhryaziz
Hans-Christer Jonsson
Kenneth Khoo
Bardur Isleifsson
kineros
James Gourlay
David Madl
Per-Erik Ferb
theflexican
Thomas Jensen
pipnflinx
JONAS VIATTE
Ian McCullough
Gard Tvengsberg-Clausen
knockitoff
Sigge Amdal
Will Martin
irfanbilaloglu
Lena Ek
dnet
Kristie Harris
Christopher Okhravi
Ian Westerman
cihan gelerli
bassduff
kdagovitz
Jon Samora Trecu
Marius Venø Bendsen
Renan Flavigny
SEBASTIAN SORRIBAS
Yuliya Burakova
base2541
Paul Henry
Thomas Bigset
gustav
Mark Doughty
Brandon Esteves
Matt Schmaltz
fabiokuhn
Ian MacTilstra
Jason Collins
jeremy.cochoy
Mladen S.
Rosario Romagnosi
uamoti
Wolfgang Baumann
nubie79
Joost Bult
willitomneto
benzen
lauren.n.eaton
Adam Van Asperen
Charly Malher-Verdier
Jodie Fletcher
Alexander Mirchev
Patricia Loughran
Pedro Ruella Ramos
Blake Malachowski
Vincent Spevak
komtham
zach-t1
Allan Thorkild Jensen
samantha petersen
nicolau tudor dan
petterhellum
alna1287
Adriaan Heijboer
chris estep
George Shedrawi
Davo
matthewing
Gordon Cyrus
Stefan Fincken
Martin Sebesta
Anton Fleckenstein Andersen
cameronfra
Aaron
marschalek.daniel
aribolabastida
Reed Atkinson
zhingzhong
Felix Reitberger
Mike Golubtsov
greg
Beata Zalewska
Vyacheslav Shevchenko
Cristian Pena
Joshua H
Peter Boueiri
Maja Lindquist
Severin Schols
David Rodriguez
Fredrik Karlsson
Frank
Joshua Koenigseker
Adam Haley
silviu.obreja
Jurgen Rateau
Peder Madsen
Suzanne Wiktorsson
Suzanne Wiktorsson
Nikola Milunovic
Ryan Badgley
Radoslaw Rembowski
sascha.tasche
indiegogo_hackitat
Rhou Francis-Lau
Dominik Deobald
rretzbach
klaas mensaert
ht
jbglaw
David Leben
Oskar Idin
alejandro valderas
Jovana Papovic
Cyrus Savalanpour
Bader Bin Quttami
jawa139
Patrik Holmberg
Kyle Towns
Mauricio Torres Medina
wal
Cecilia Paulsson
Joel Petersson
Isak Johnsson
Paolo Pedercini
karin.zackari
indiegogo.com
Maxim Kuvyrkov
Lewis Gray
Susannah Vila
Simon Ceder
Jesse Baerenrodt
Johanna Nilsson
me2thekc
RAFAEL COUTO GONZALEZ
Anders Peter Ravn
marko.srebre
Niklas Starow
dr.seilzug+indiegogo
paul.fuxjaeger
Andreas Jungner
Marwan Ibrahim
nicolas.chachereau+indiegogo
Erik Jansson
Alex
Rafael Guerriero
Ulrich Günther
Tommy Markovic
Nick Hall
Jacqui Hocking
Ilian Hristov
William Fey
michaelkutschall
Danielle Angeloro
Danielle Angeloro
Tim Fransen
Kat Player
Ronald Apple
Zael Greone
bmdc27
Joseph Annino
gereweare
Dan Larson
Svetlana Jaraud
Micah Figg
David Lindes
Jesse Hinchey
Marc Waugh
Misty Miller
Mohammed Alsehli
Daniel Westman
Oliver
Oscar Wellton
Matyas Matolcsi
slackbone
Katey Culver
Rikard Palmer
Stephen Wystrach
Nako Mbelle
frane2000
Eric Grejda
Johan Oskarsson
Raj Jawa
Stian Andresen
Division Furtive
Thejesh GN
Alexander Ingster Hofgren
Christopher Neitzert
Oliver Keller
jns.fischer
Tim Pritlove
Johan Driessen
Paweł Zwoliński
jan.koenig
robertrose10
albert.koubovgonzalez
Rafael Ferrer
JUAN LABARCA
Rebecca Connor
Dana Woodman
Francis Kurevija
Kirby Plessas
Alex Regan
Yanis Benson
jreid9001
maximilian.karasz
elrope
James Fisher
lopatoid
starakajian
Alexander Chemeris
Denisa Kera
marc.le.deroff
Ed Gousset
William Uhlin
Buster Rexelius
Vegard_solheim
nilsvanderbolt
raphael.favier
haydensander
John Mckay
Klas Skarlovnik
damienohagen12
buzzmurdoc
ravonic
samouraaai
Philipp Claßen
Matthew Dominey
Dominic Allemann
sebastian.bock
Keith Schwerin
Nerea García Garmendia
Erik Näslund
mattias_karlsson_89
Peter Sjöholm
Michael Griffiths
Alexandru Chelaru
Michael Huegli
Kevin Musial
Jo Kristoffer Skogvang
Tomáš Heřman
Erik Dyrhaug
Mads Ruben Rennemo
GeBe
devinjamesk
underztand
Nathan Allison
J Monch
Hanno Siegers
daveruin
Burton Rast
pofthed
Noémie Prin
halvor_92
Nicolas Danjean
alejandro jarquin
guybme15
Jonathan Duncan
Theo Ntogiakos
Andras Kristof
Clent Crumley
msildoja
bounseeball
Tom McNamara
Darlene White
nickolj
Jennifer Kazimer
Matt Hemming
mcavoy_1987
Cristian Tala Sánchez
Arthur Kummer
Sam Cox
James Hofbauer
joshchest
Pablo Paez
Tekno Bassline
memnr331
Jong-hoon Oh
lestrand
g8d3v1l
MIN SIK LEE
pedrorebelo
warbug73
Nasrulhaq Ramli
Michael Ford
Carl-Johan Lindqvist
jawrgy_porgy
Sebastian Andersson
Bibi Faith
Michael O'Rourke
Carlos Moro
Derek Hughes
Kai Jorgensen
Jonathan GAYVALLET
Simon Che de Boer
Richard Melton
David Hachez
Hanna Andersson
Sam McLeod-Jones
Magnus Blystad
jeffrey eidsness
Maladrie Julien
Jeanette Lindstrom
Chris Mather
kyle.Covack
Pablo Guajardo
kevin.haddock
Brandon Geer
Ivan Ignatius Eugenio
Stefan Östh
m1ndm4pper
Michael P
A.S.Gowri Sankar
Anson Summers
robbie.campbell
Artem Popov
Smitesh Kharat
Travis Cross
Joseph Miller
Will Newby
lil_barrie
Robert Ponte
Todd Price
stephen simmons
david.her92
Chad Stelmach
Scott MacDonald
Lucas Rutten
Nils-Erik Elofsson
Gregory Hardiman
marcelo.zunino
clanben
Matthew Concha
Jamin Bourne
Paul Braswell
Chelsea Letrent
William Sturm
Daniel John
kuntz
Nicholas Willis
James Valleroy
Joseph Baldovin
Ricardo Esteves
Timothy Howard
chrissehh
Toots Javellana
Pedro Hidalgo Gascón
David Crafti
Felipe Chang
drazen.trakilovic
secularenergy
matthew.nebo
xaavbp
dfcrain
Alexander Lind
Christian Tulloch
Richard Baldovin
Fernando Avila
george arias
pietervandewyngaerde+hackitat
ted.pihl
Avery Horton
jameswoods6620
qmike49
G_C_Cuevas
mikuz91
Paul Friedrichs
tommyalco
dariapra
nmrainho
Louis Fettet
Mike Dank
Luiz Eduardo Piá de Andrade
Randall Walker
kristian_plag
William Callaway
johnmckenna1
Joshua Middleman
STEPHAN RICHARD
marisel402
Eric Reyes
Craig Sturdy
Nathan Ashenden
blundquist5
Nadav Brandstatter
Matt Hoff
thenamlesplace
Zach wollerman
m20955596
Alexander Herrmann
marshall
Árpád Horváth Kávai
Andre Borin
idan bohadana
Daniel Oftedal
Arno Bos
Lachy Kemsley
Antonio Zighelboim
Maria Smith
Linus Ljung
wenseslam
Tobias Sjösten
Juan Jose Daly
Christine Choptain
David Harmes
Frank Prieto
chrisreiley
justincalvert
Nathan Zadoks
kill_mouse89
William Robertson
niksa.man
morganmiller24
girodt
henrytownsmyth
Jan R
grazstarr
Benjamin Tincq
Kristoffer Lindstrøm
cfdawson
jonny.amacqueen
Morten Brudvik
gary
Sergey Xek
Tomasz Mikulski
Sean Bollinger
sssean
coe
Stephen Cantini
DLTEchaitow
Yaqoob Jamal
P.Berkelaar
Jacqueline Sadashige
Kieran Nolan
Gaudin Jules
Johan Edlund
Ian Weatherseed
dradic11
Petra Lebsanft
Paromita Monisha
Krzysztof Cieslak
Tim Cox
alexsiri7
Marcus Cvjeticanin
miguel.silva
simeon
gorto
tranwhiz
Anatoly Burakov
Isabelle Holmström
Michael Seach
Jerad Secic
Juan Hortala
martchzagorski
Jeronimo Forradellas Fantini
Robert de Jong
Toni Boehm
Paul Ruske
Daniel Görtz
Alfonso Sintjago
Rupert O'Reilly
Stephan Baertges
realityshowman
Carl Johan Grevby
Nick Meinhold
James Harley
Mikhail Sukhoruchkin
Michael Towns
Carlo Jeske
Anders Bruun Olsen
James Marlowe
jbonline
Patrick Doyle
jake_dibs
matanarbel
Stephen Thompson
Tim Crawford
Rusty Seat
Cash Nexus
claudia.perezlevesque
Pablo Palacios
khan.andre
Saumyalina Tarafdar
Timothy Kosma
Nicholas Doiron
fducloux
Laura DeBerg
tabitha
Andrew Brakey
notify
Jeremy Brocas
Jonathan Netherton
Richard Cameron
Ryan Lance
Frank edmonds
mccartney.brandon
Curran Richards
laurac3129
Kevin Grizzard
manicmark
ben
David Knowles
Franco Roa Nuñez
Erich Machado
Matthew Pascucci
Ladd Angelius
David Curtis
Раско Льников
Bruce Taylor
Carlitos Carbonell
Simon Klit
Greg Stai
Johan Nilsson
william ortiz
Luke Smith
SCHM1D
rg
Joseph Chop
Theresa Johnson
Denis hellen
man_of_myth7
Matthew Moreno
Dhruv Dahiya
brhodes402
Karl Henrik Agren
Hieu Trieu
Vu Bui
Rachel Cantor
Brandon Waddell
Ali Yassan
bookak
Bri Bear
skythnir2501
Steve Green
Emily Kazmierski
Kevin Sang
christopher grisham
gregdbrooker
Chuck Reynolds
Omar Torres
Jan A. Petrykowski
Fabian MK
Dylan Wachman
tim jones
killbot1001
johnpaulingress
Cody Field
Richard OReilly
epicproblem
Stig Gustavsen
gmuratovic66
Josh Forester
Dan Donnan
Törkel Kjellgren
William Waldstein
W Plumb
Jacob Roch
Jessica Sanchez
orestisvlahopanos
Jerry Träskelin
Arif Adam
bradleym03
Sky Cooper
Nicholas Ramsey
jliles
Wesley Gorman
Joshua Crook
stevenj
BRENT WALKER
brookejoy3
Terence Jean Jaquet
lucasbell55
cleatusbolt
Louis ALET
thomasebeck
Adam Dye
Tommy Smith
croa
Wayne Greenaway
Nenad Nikolic
rykkardo8
pentfothrough
zziiss
David Rahn
Michael Morse
faviod
Mina Heinen-Brown
Justin Satov
Morten A Salvesen
David Nassau
Martin Hess
yan-the-vegetable
| ludovico | Ludovico
Joel
wilder cohen
flo.schoenbaeck
Nona Tyler
Miltier3
Jason Hamilton
Jennifer Wilson
Nathan Gonzales
susancbrown
Gary Dix
Db Banks
Sha'ron Mott
Pavan Arora
Me
Cristian Farcas
tom carroll
Aaron Iola
Q.M.B
Tolga Zeybek
hiopjop
Davi Gustavo
shiekyerbooty
Baer Fournier
fyllingz
John-Ross Tanguay
Tyler Lotoszinski
RichardVeevers
Nick Heindl
Taavi Ammas
johnidrisrees
Senn Nathan
daniel.mark888
borbalint
toyfare
Fredrik Ehnbom
Lucas Manuel Desimone
Chris Lelidis
gago20
stparaska
Achilleas Naumidis
thawizz126
Francesco Femi Marafatto
Etienne Perot
ros246
yves-sss
zvi.szir
Christoffer Vuolo Junros
ultramuffin
agent17
retawboyce
ljanjis
Gabriel Langlois
Tiago Fardilha
kylehaywardasimms
Bernhard Hörl
Matti Wennberg
Raymond Barnes
Ryan Higman
Jürgen Fricke
Claus Lykke Poulsen
Jostein.iversen
soo kar shun
Sam O'kell
spectroman
mikedot123
mikedot123
Bert White
mikedot123
apollon9
roaritsbrennan
Hajro Iriskic
Felipe Schmitz
Michael Mellone
Alan Altonchi
Mees Boeijen
Aleksander Cichoń
Tia Rambaran
Marcus Grönskog
Toby Du Toit
crystal bridenstine
max.manley
Simon Pedersen
Jelani Escobar
Shaun Lamberg
Soham Adwani
Martin Bruksås
Erik Kers
hs
Ettedgui
marcelodive
vendemechiles
Richard Seeger
Bruno Campo
David Molin
indiegogo
Andres Cuevas Romano
jndekker
Justin Briginshaw
Juan Lacueva
Juan Cillero
cpeng92
Hugh Dunit
amithafner1
Alexander Jolly
OBARSANU CATALIN
cool-fck
Nathan Monroe
telltroy
Michel Alexander
Marnix Ruben
griffidr
Conor Keyes
Bolohan Gheorghe Florin
admin
karldahlberg
justonjones95
Robert Hansén
tom3412
rashid amiri
Angel Trinidad
nam_8_6
famaia
Havrince Daniel
midgleyps
John Tonnessen
chrisceo
trapper-hell
James Gramosli
Douglas Cohen
hackitat
Miljan Glenny
matthieuaubry
Andrés González
Avery Bunker
Douglas Granlöf
MICHAUX HYATT JR
daniel.boa
overfiend_k
slickpick55
John Smigle
Amanda Simpson
sk8i411
Philippe Regenass
Callan McGill
Ty Schmidt
bully72
Jessica Richardson
hadargenish
Christopher Vaughan
lukesweeney
Kristofer Borgström
Henry Luis Robles
michael.cadwallader
Peter Varg
Tom Brossman
Gwenvael
marinbudimir
Jeremy MARTIN
Juho Kankaristo
bucko391
Gustav Andersson
Patrick —
– Nagel
Allan Taruste
almocore
Rafael Garcia
sebdeg87
Maxime Paquin
carobota
outlandier
NITHIN GREGORY
Joakim Wisting
Alexej Magura
halim9rosyid
Nathan Ross
Lewes Chessell
aaron65111
Dries Cardyn
josetxo_
Aaron Edwards
cabelldead
Dylan Stefiuk
shisho
Brendan Bell
Daniel Ingvarson
Samuel Mayne
Douglas Stewart
ghita.benotmane
sidaoud
LinnBeate Andersen
Leonard Chan
colton wheeler
Elliott Bussey
Emil Nehat Asani Aalykke
Dennis Rye
Martin Jurča
STHIVENCORP
joel matthes
Simon Gray
weblink95
Jeffrey Hughes
garrickdartnell
Betty Gray
Tom Andrew
Mani Arabi
Alex Salvatore
Scott Kaufman
gurukas
t_tulai
twoworld1
Gustavo Sabbag
Michael B Barlow
Nathaniel Tavares
puzni
Jose Rodriguez
joarms
Robert Olsson
freelancer_57
Chin Gian Hooi
jamie english
jfm806
yogabearrr
Jimmy Chen
Karl Hillary
Liam Philp
John T. Woods
singaso
Chris and Mary
andrewtomjones
Mario Oliveira
krupocin
Jonathon Chambers
Eric Morkrid
Nicole Szivek
asheriyashar
folinga
c.i.jensen
kovca55
asambler ok
zad_mofo
Joseph Otis
Manuel Colomo
Fer Mujica
flugonnine
geraldo fonseca
Dan Dreher
nurkarimraafi
Sergio Salas
Anthony Duong
Eric Decker
jfeigel
Logan Satterfield
nick peloquin
Robert Bigelow
Barry Curl
Michael Rouse
Dario Novoa
Jason Baker
the_audiophiles
John Rieger
Micah Bennett
paul.anderson
kokoloko119
Glen Cullinan-Smayle
jasondbertman
Conrad Ingels
yudainomu
August Tekrø
Yevgeniy Vingert
Jeffrey Harrington
Patrick Sutton
jake dalyanci
nathan_macdonald_96
Jack Andersen
RAMIRO RIOS
James Lind
tomas heggland
Matthew Perla
valentin
Daniel Eber
caron.chantale
Morten Skaaning
Colin Heichman
Sean Alewine
arunas.2k10
Raymond J Beers
Nickolas Martin
Antoine Dollé
Yos Avin-amigo Shuineric
lamoroso.gigi
Adolfo Celis
aequilibrium
Fredrik Eriksen
Sergio Barbosa
Ron McAllister
TOMMY JÖNSSON
Marc Neureiter
JaimyRas
hlsp999
Hugo Hammarstrand
jamiehayman
August Nilsson
Artur Alves
Arturo Jain
Jordan Ess
Daniel Svensson
griffin wiley
Dylan Kelner
Erik Damstuen
per.colliander
Aurelian-Lucretiu Rus
Ian McKinney
Alex Navarro
Christopher Landry
José Gaiarsa
Tim Kristensen
ronald.holmberg
tundaras
emil.tisell
Martijn Stommels
Johan Häggman
pfalkous
Hugo Begin
cillbill99
Vincelot86
Steve Kluge
Brendan Krause
creonmahoney
hwk_
Naufal Lyijynen
Pauly Hart
dave
Ken Arroyo Ohori
Hector Perez Prior
Luca Todesco
Veselin Mitev
Julio Montenegro
Matthias Meier
Joel Braun
Florian Weil
mail
Friedrich Kirschner
berriel
Brock Smith
Ruben Medellin
josh
Elin Zetterstrand
Ilias Bartolini
Bradford Barr
Anders Danielsen
Ben McCorkle
Damon Uyeda
oriolnf
Bue Thastum
Christian Panton
Gustaf Alströmer
vistor
pasteler0
Carles Alcolea
Rodrigo Maia
Sam Weinberg
jb.pamard
dgoulet
Fabio Bertelli
guille
Juice Bambino
Maria Nyholm
Henrik Lindhe
enrico stano
Harry Silver
Yuval Adam
Daniel Howe
Jan Lieven
Kyle McDonald
Enrique Mediero Perez
alex.sono
René Penning
Kevin Diaz
Taise Sousa
aleixq
moasofia
Enric Senabre
Vince Polito
triviox
Alexander Scharinger
Jose Ramirez
alcibiadesespinoza
Nicklas Karlsson
Marcela Pena
Nch Roman
Anna Weitz
Ben Gillard
Mattias Blomqvist
sebbe_thulin
David Nilsson
Martin Greip
Brandon Waller
Cody March
Amelia Andersdotter
Sam Elof Johannes Asplund
Justin Myers
Jonas Danielsson
nickjaffe
Patrik Liljegren
Conan Simmons
oetiger
Pierre Lesaige
Hannes Mehnert
Jonas Oberg
burningmace
Michael Clark
Henning Schumann
CARLOS CAPOTE PEREZ ANDREU
Denzil Lewis
aina gagliardo tornberg
Andrej Preston
Francesco Freezone
Marcel de Sena Dall'Agnol
emkei
gustav nipe
Kristian Johnson
bruno Fernandes
Gijsbert dos Santos
Shrestharth Ghosh
Sandra Arau Esquivel
Wouter Avondstondt
Marcela Pena
Taliesin Millhouse
Linus Olsson
Steven Ganit Mountain
joel hansson
dcuartielles
Jens Nockert
Lina Linde
David Sjunnesson
TOR BILLGREN
Peter Rukavina
Hannes Tydén
sebastian pena rojas